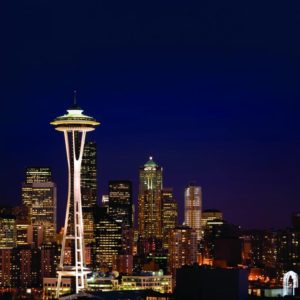 As one of the main gateways to embark for an Alaska Cruise, Seattle is also the starting point for Pacific Coastal cruises as well. Passengers that extend their vacation before or after their cruise can take advantage of Seattle's many attractions, including Pike Place Market, the Space Needle, and the Pacific Science Center. Also, coffee lovers take note that Seattle is the birthplace of Starbucks.
Where Cruise Ships Dock in Seattle
There are two main cruise terminals in Seattle, Pier 66 and Pier 91. The Bell Street Cruise Terminal at Pier 66 is located right downtown Seattle and about a half mile from the Pike Place Market. That cruise terminal is used by Norwegian Cruise Line ships. Alternatively, the Smith Cove Cruise Terminal at Pier 91 is about three miles from downtown and the Pike Place Market. Pier 91 is used by most other cruise lines including Princess Cruises, Holland America, and Royal Caribbean. 
Useful Links for Cruise Port of Seattle
Visit Seattle (Official Site)
Port of Seattle: Cruise Schedule
Bell Street Cruise Terminal at Pier 66
Smith Cove Cruise Terminal at Pier 91
Google Maps of Seattle Cruise Terminals
Updated: March 11, 2023