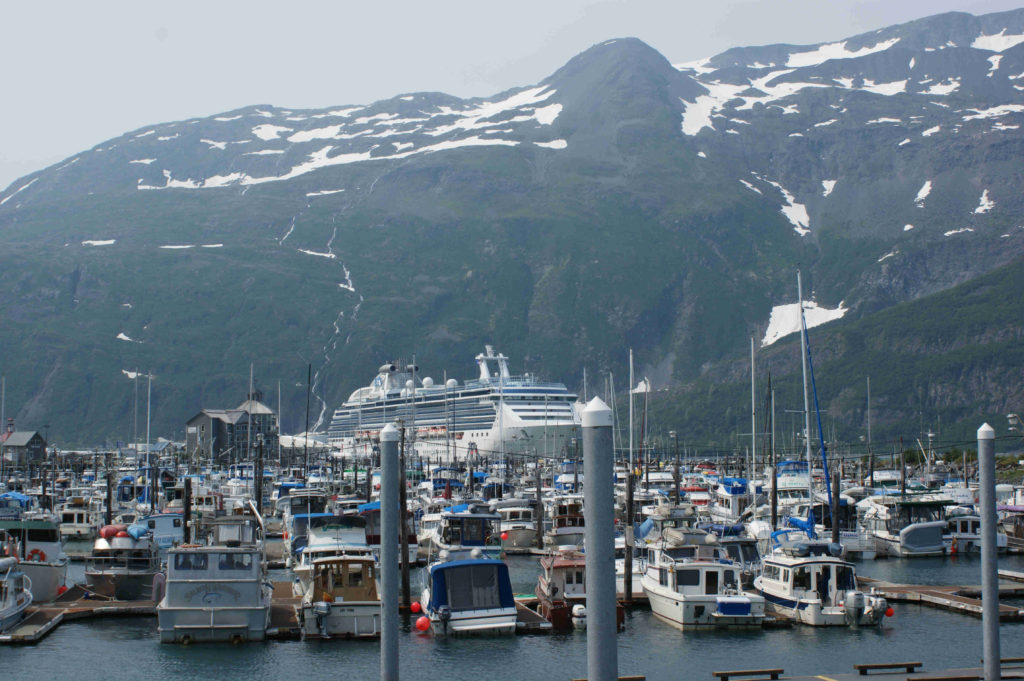 Whittier, Alaska is a popular embarkation/disembarkation port for some Alaska cruises that originate in Vancouver, BC. For 2023, Princess Cruises is the only cruise line calling on Whittier. It is located about a 1.5 hour drive or 2.5 hour train ride from Anchorage.
Alternatively, some passengers don't disembark the ship in Whittier at the end of 7 days, and stay onboard for two cruises. Whittier is a very small town with limited amenities and for that reason, most passengers that embark or disembark in Whittier choose to extend their vacation with a pre-cruise or post-cruise stay in Anchorage, Denali, or Fairbanks.
For those that want to spend a day or more in Whittier, excursions include sea kayaking, boat tours, and fishing tours. Also worth a visit is a walk to Begich Towers, a 14-story condominium community that seems out of place on the landscape of Whittier, but it actually houses most of the local residents.
Where Cruise Ships Dock in Whittier, Alaska
Useful Links for Cruise Port of Whittier
Whittier Tourism Website: Travel Alaska – Whittier
Updated: March 14, 2023