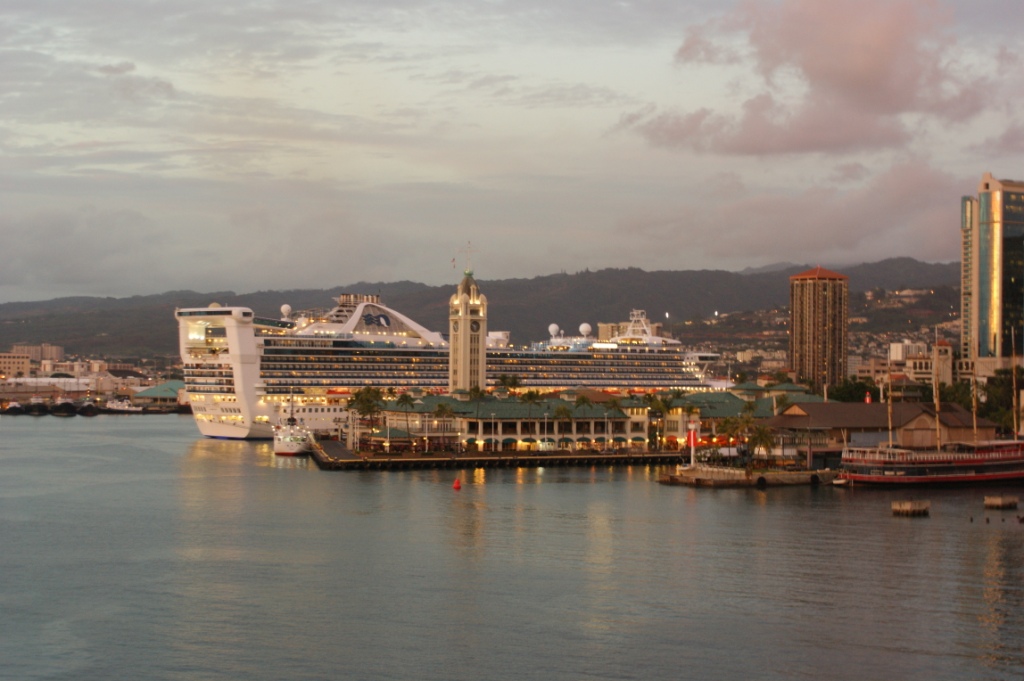 The Hawaiian Islands cruise is an ideal family cruise vacation, even better when you can extend your stay in a port. Most cruise lines offer cruises in the Hawaiian Islands with Norwegian Cruise Line's Pride of America focusing solely on Hawaii.
There are numerous opportunities for children and teens to enjoy these tropical islands. Young ones will love the seahorse farm in Kona, the Children's Discovery Museum in Kauai, the Honolulu Zoo, the Waikiki Aquarium, and dolphin encounters at Honolulu Sealife Park.
Kids as young as 8 years old can ride horses in Kauai. Discover SCUBA diving as young as 10 years old in Kona. Other shore excursions include luaus, zip lining in Kauai, downhill biking in Maui and walking across a lava flow or through a lava tunnel on the Big Island.
Children, teenagers and those young at heart can also learn to surf in Maui or Kauai. And, when there's time left over, there's always the beach!
Departure Ports for Hawaii Cruises
Cruise Port Profiles of Hawaii